2007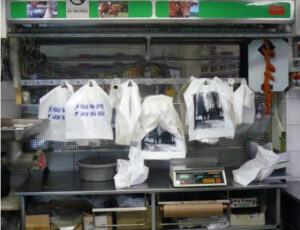 5 artist
10.000 carrying bags
50 local groceries
Participants: Andrea Creutz, Sonja Lillebæk & Christian Smith Rasmussen, Henrik Plenge Jakobsen, Sixten Therkildsen og Berit Nørgaard.
Each artists made a layout for a carrying bag. The bags were avaiable at local groceries at Nørrebro, Østerbro, Vesterbro og Frederiksberg in Copenhagen, DK.
The project was curated by Katarina Stenbeck and Berit Nørgaard.
http://publik.dk/fortjener.html